Surrounded by mountain ranges and embraced by valleys and basins, the scenic landscape of the Tamba region is filled with lush greenery. This landscape has been created with a fine balance of mountains, rivers, farmland, settlements, and trees, and it embodies a unique way of life and culture that has been built upon the wisdom of our ancestors.
As you stand in this traditional Satoyama landscape, you will embark on a nostalgic yet new experience.
The special feeling that can only be felt at Kanenone Tamba, where you are invited to an extraordinary experience.
An out-of-the-ordinary experience that is completely different from your everyday life.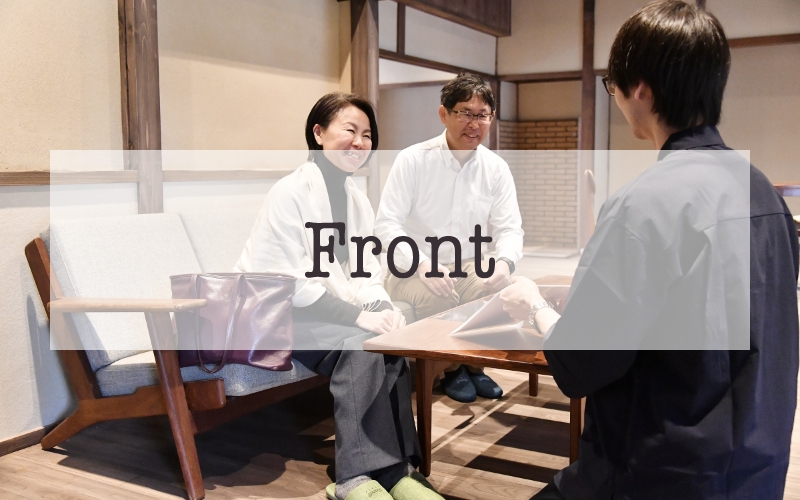 [ Front desk hours ]

15:00 – 21:00 / Next day 9:00 – 11:00
[ Check-in / Check-out ]

Check-in 15:00 – / Check-out 11:00 –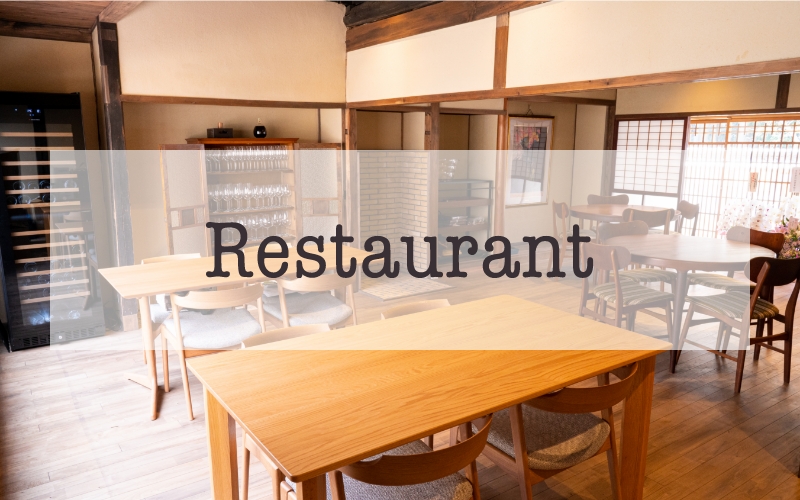 [ Restaurant Hours ]

Lunch: 11:30 – 14:30 (13:30 L/O) Dinner: 17:30 – Breakfast: 7:30 – (from 8:00 a.m. from November to February)
We have carefully placed furniture that has been maintained by skilled craftsmen. Enjoy your meal in the calm atmosphere unique to an old Japanese house. The terrace seats are a semi-indoor space that provides shelter from rain and wind. You can enjoy a meal with your beloved dog regardless of the season.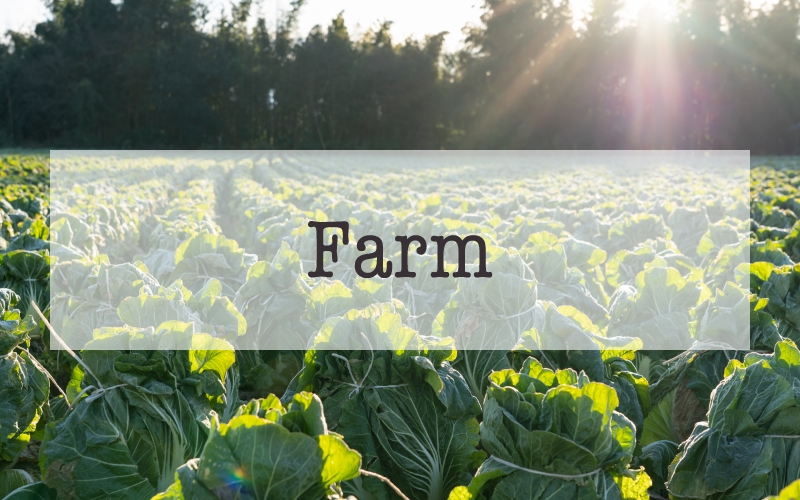 Harvest experience – Chestnut picking: Check our blog and social media for detailed information
Kanenone Tamba is a lodging facility that also features rice paddies, a farm, and a chestnut orchard all on the same premises. The farm grows a variety of vegetables depending on the season. In one corner of the farm, visitors can enjoy harvesting the freshest seasonal vegetables, while in the chestnut orchard, they can experience picking Tamba chestnuts, one of Japan's top branded chestnuts.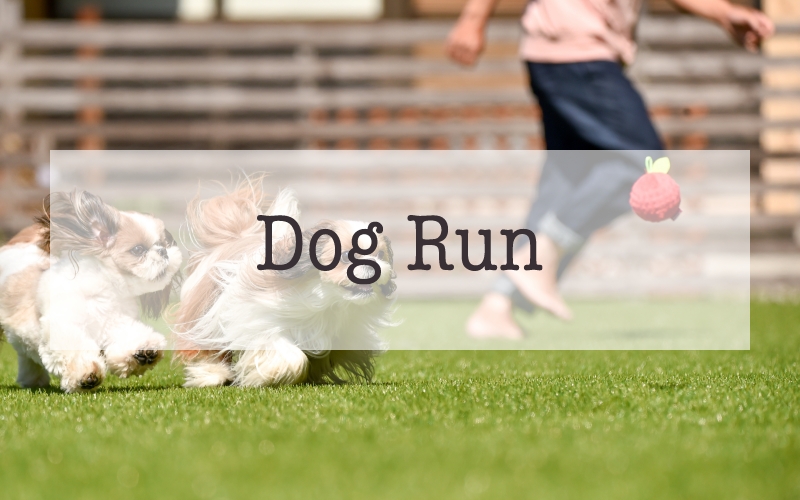 Opening hours for dog run: From sunrise to sunset
Allowing your beloved dog to run around freely is not always possible in the city. At our facility, your dog can run around stress-free, and you can enjoy watching your furry companions play to their heart's content.